News
Alexis and Micki do a little switcharoo
Unless you have been living under a rock you would have heard that Alexis Sanchez and Henrikh Mkhitaryan have switched teams. Sanchez joins Manchester United on a four-and-a-half year deal, earning A$877,000 a week. In an exclusive interview with Manchester United, Sanchez said he was thrilled to be joining the "biggest club in the world".
"I am thrilled to be joining the biggest club in the world. I have spent three-and-a-half wonderful years at Arsenal and I bring with me very positive memories of that great club and its fans."
"The chance to play in this historic stadium and to work with Jose Mourinho was something I could not turn down. I am very proud to be the first Chilean player ever to play for United's first team and I hope I can show our fans all around the world why the club wanted to bring me here."
After only 39 games over a season and a half at Manchester United, Henrikh Mkhitaryan will be looking to resurrect his career at Arsenal. Mkhitaryan was crowned Bundesliga Assist Leader in 2015/16 and has been voted Armenian Footballer of the Year eight times.
"I'm very happy that we could finish this deal and I'm very happy to be here. It's a dream come true because I've always dreamed of playing for Arsenal. Now that I'm here, I'll do my best for this club to create history," Mkhitaryan said in an exclusive interview on the Arsenal website.
Both players will wear number 7 at their new clubs.
Marco Silva sacked by Watford

It's incredible to think a manager so highly regarded could be sacked so early in his tenure. But as is the case in modern football, Marco Silva is now looking for a new gig.
Silva made his desire known that he wanted the Everton job after only eight games in charge of Watford. At the time Watford were sitting fourth on the table. Since then the Hornets have slipped to 10th, winning one of their past 11 games.
Former Malaga manager Javi Gracia has been appointed Watford's new coach on a 18 month deal.
The 47-year-old is the 10th manager to work for Watford under the Pozzo family since 2012.
Pioneer Regis passes away
Cyrille Regis, known as the pioneer for black footballers in Britain passed away aged 59. Regis began his career with West Brom in 1977, scoring two goals on debut against Rotherham United. At the Baggies, Regis played with fellow black players Laurie Cinningham and Brendon Batson. The three were given the nickname 'Three Degree's' and were racially abused by opposition players and fans. Despite the abuse, the three became known as trailblazers and inspired the second generation of black footballers. Former Manchester United and Aston Villa striker Dion Dublin last week recalled the impact Regis had on his life.
Results
Brighton 0-4 Chelsea
West Ham 1-1 Bournemouth
Stoke 2-0 Huddersfield
Leicester 2-0 Watford
Everton 1-1 West Brom
Burnley 0-1 Manchester United
Arsenal 4-1 Crystal Palace
Manchester City 3-1 Newcastle
Brighton 0-4 Chelsea
Southampton 1-1 Tottenham
Swansea 1-0 Liverpool
Sir Alex Ferguson of the week
The Sir Alex Ferguson of the week is awarded to the best-performed team of the week.
Chelsea
A flawless performance by a Chelsea side under heavy scrutiny. Heading into the game the Blues had played in three consecutive scoreless draws. But from the get go Chelsea looked a team in form. Chelsea took the lead in the third minute through Eden Hazard before Willian capped off a brilliant build up play to double the lead three minutes later.
Hazard then scored a delicious solo goal in the 77th minutes, before Victor Moses capped off a dominant display by finding space behind the Brighton defence.
After this performance do Chelsea still need Peter Crouch?
Bebe of the week
Bebe is widely considered Sir Alex Ferguson's worst ever signing. The Bebe award is given to the most disappointing team from the week.
Liverpool
How can you not give it to the boys from Merseyside. A week after trouncing the top of the table Manchester City, Liverpool somehow managed to lose to bottom place Swansea. Liverpool have a habit of disappointing their fans, but surely this has to be one of the most disappointing. Swansea look a rabble, but against the Reds they looked like a 'silky gazelle' (credit: Will Ferrell).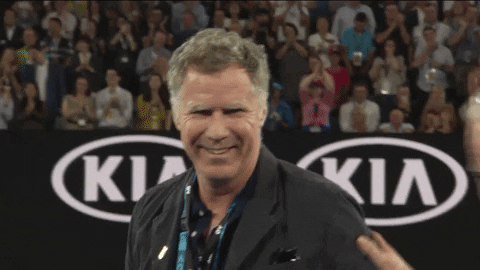 In the wake of their horrendous defeat here is my version on the crazed 'Sugar Sugar' song sweeping through Merseyside.
Losers doo doo doo doo do do,
Liverpool are losers doo doo doo do do.
You go and beat Man City,
But you can't beat Swansea.
That's right you can't because you suck!
Player of the week
Eden Hazard
How can you go past the magician from Chelsea? Hazard's performance against Brighton had it all. Two magnificent goals, nine dribbles and to cap it off, he gave his shirt to a young fan in the crowd, showing what a genuine good guy he is.
Imagine where Chelsea would be this year without him? I can guarantee they wouldn't be in the fourth round of the FA Cup.
 

Sportdot Goal of the week
Sergio Aguero
It seems every goal of the week award has a sponsor so why should I not do the same? Aguero's goal is all about the incredible set up by Leroy Sane. Sane has been electrifying this year and showing signs of being a future Ballon d'Or winner. His dribbling is Messi esque. This goal can be replayed time after time.
 

Retro clip of the week
Malcolm Allison v Alan Mullery
I came across this clip earlier in the week and thought I needed to create a segment to show the wider public this incredible video. The confrontation takes place in the wake of the 1970 World Cup. Malcolm Allison was the manager of Manchester City at the time and was doing some television work for British network ITV during the World Cup. Allison criticised the performance for Alan Mullery, who later got word of this and thought it was wise to challenge Allison live on air. Truly captivating television that will never be seen again.